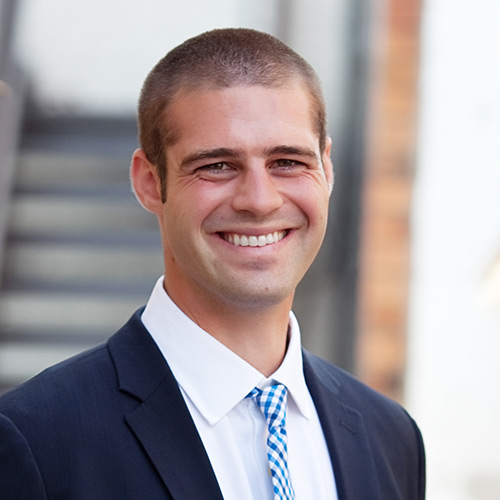 Relationship Manager
"Being a part of a team who helps empower clients to make wise long-term decisions is the most satisfying aspect of my job. Witnessing clients leave our office feeling more confident about their financial futures never gets old and motivates me to ensure I continue to be a worthy steward of their trust."
With CapTrust Since
2015
College / Degrees
Calvin College – B.A. Business Management
University of Michigan, Stephen M. Ross School of Business – Master of Business Administration (MBA), Graduation with Distinction
Experience
CapTrust, Relationship Manager, 2015 – Present
SET Environmental, Account Manager, 2012 – 2014
Same Day Delivery, Operations Associate, 2011 – 2012
Hometown
Family
I have been happily married for over 7 years to my wonderful wife, Kaitlin. In March, we are expecting our first child and could not be more excited.
Hobbies and Relaxation
When not in the office, you can catch me cycling on the White Pine trail, catching up on a good book or grabbing dinner with family or friends (some favorites include Donkey, Butcher's Union and WikiWiki Poke).
Travel
Where I've Been:

New Zealand
Rome, Italy
Beaver Creek, Colorado
Community Service
United Way of Greater Ottawa County, Community Investment – Committee Member
Calvin College, Alumni Event Planning – Committee Member
My Money Mind®
Protection
Commitment
Happiness
What got you interested in this field?
It was not until after college that I began to understand the value of finance. Making wise decisions with money matters to everyone – businesses, families, schools and churches. Understanding its importance led me on a journey of reading and discovery which has fascinated and challenged me ever since. I enjoy the process of learning and in finance have found a field where the learning never has to stop.