Discover A Purpose For Your Wealth
At CapTrust, we create a plan based on your priorities and values. That's why, instead of starting with dollars and cents, we start with a discussion about the real riches in your life: family, friends, faith and service to others. Knowing what's important to you enables us to not just give valuable advice, but invaluable insights into the best strategies that help you design a life well lived.

Private Wealth Planning
Wealth planning works in numbers but answers to aspirations and passions. At CapTrust, we're finding smarter ways for you to live your most satisfying life. We start with the belief that the best decisions are made collaboratively. Our engaging approach and experienced advisors help you articulate your attitudes and priorities about money and life, determine how your finances can fuel the life you want and make sure you're prepared for life's (inevitable) surprises.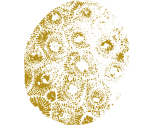 Investment Consulting
How you grow your money should align with your aspirations and beliefs. An intelligent approach guides our investment advice. CapTrust provides access to world-class investment strategies with an independent view of capital markets. Together, we'll design a portfolio that flexes when you need it while delivering the confidence you've envisioned.
Your thoughts about money impact your financial choices.
Private Wealth Planning Services
Comprehensive financial inventory
Investment planning and ongoing review designed to match with long-term objectives
Philanthropy and giving strategies
Retirement planning
Social Security considerations
Tax and legal review
Insurance review and planning
Preparing heirs – readying the next generation
Coordinating and facilitating a team of professional advisors
Investment Consulting Capabilities
Investment policy design
Portfolio objectives
Spending guidelines and liquidity requirements
Risk tolerance and risk budgeting
Return objective
Allocation design
Portfolio implementation and management
Performance evaluation
Distinction of responsibilities
Acquiring wealth, growing it and using it — there's a lot to discuss, and a lot of options to consider. Let's talk.